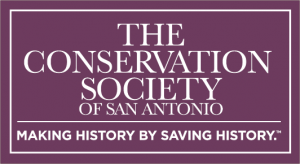 Zoning Commission – June 2, 2020
430 E. Magnolia and 434 E. Magnolia
Both houses, with ties to the early development of Tobin Hill, received approval for historic designation.  Read our statements on 430 and 434.
806 W. French Place – Alta Vista Neighborhood Conservation District
This property does not appear to meet the requirements for multi-family use under RM-5 zoning.  Read our statement.
303 E. El Paso
We opposed the change to IDZ zoning, which would have allowed the addition of residential units on top of a one-story, historic commercial building. This case will be continued on June 16, 2020. Read our statement.
Historic and Design Review Commission – June 3, 2020
816 S. Colorado, 812 S. Colorado, 1024 El Paso/Rinconcito de Esperanza
We enthusiastically supported historic district designation for the complex of buildings restored by our friends at the Esperanza Peace and Justice Center.  Esperanza has led the way in preserving and celebrating this working-class neighborhood's rich cultural heritage. The commissioners approved the designation, paving the way for the first historic district on the Westside! Read our statement.