Statement on San Pedro Creek Culture Park – June 15, 2020
The exciting discovery of the foundations and cornerstone of the 1875 St. James African Methodist Episcopal Church represents an opportunity to connect to an important piece of African American history.  We encourage changing the design of the San Pedro Creek Culture Park between the creek and Camaron Street to preserve the building's entire footprint. Read our full statement.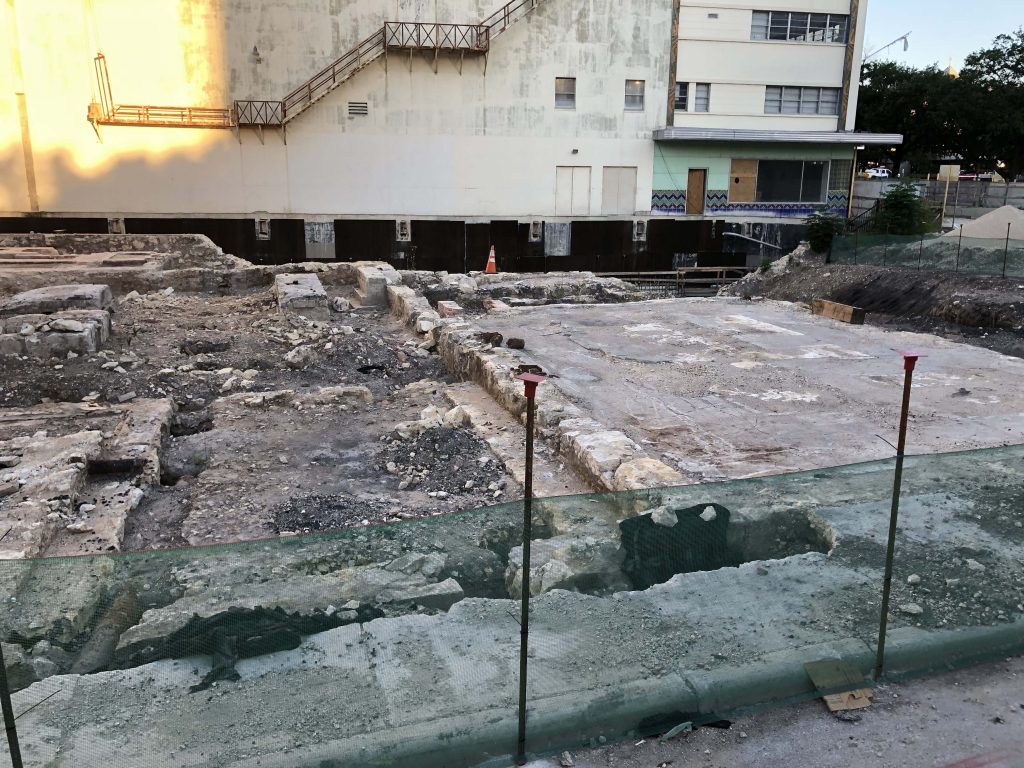 Sadly, San Antonio's African American history is underrepresented in our city's public spaces and cultural attractions.  We need to change that reality by preserving the structures that connect us to that important aspect of our heritage in meaningful ways.  These unearthed artifacts of St. James' Church within the Culture Park project area make an excellent place to begin.
Such an action could even set a positive example for the State of Texas, which has yet to commit to preserving the Woolworth Building in its plans for Alamo Plaza. The Woolworth Building is an endangered Civil Rights landmark, which has been named to the World Monuments Fund's 2020 Watch List.