New for September 2020
You can't find everything online. But you can still find a lot, if you know where to look! Fascinating aspects of San Antonio and Texas history remain just a click away.
The Texas Historical Commission (THC) is the government agency that reviews the state designation of historic sites. They also review nominations of Texas sites to the National Register of Historic Places.  The THC's searchable database allows the public access to the wealth of  information contained in these nominations prepared for thousands of the most historically significant sites in Texas.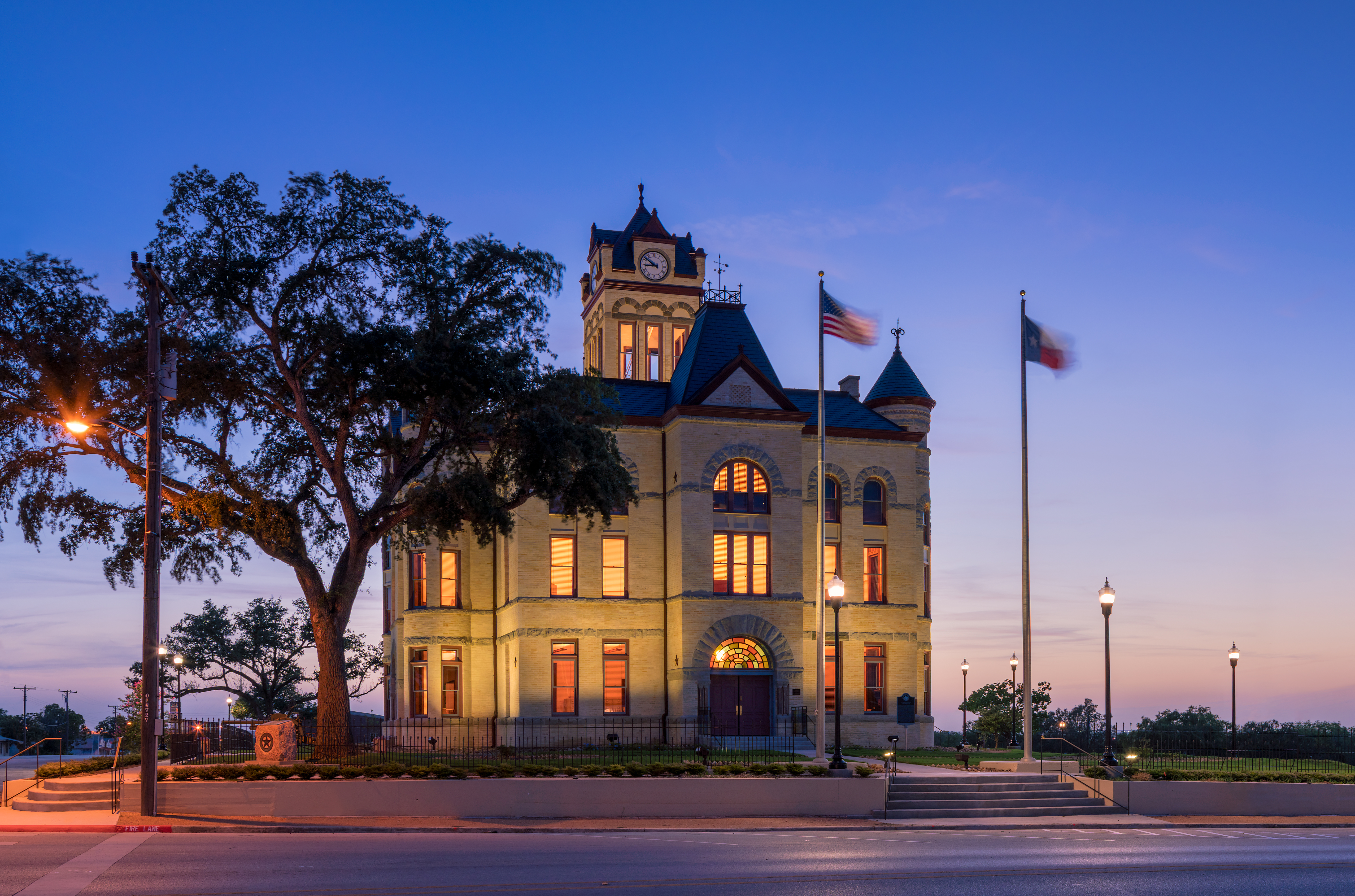 The Karnes County Courthouse, which won a  2020 Conservation Society Preservation Award,  has multiple listings in the online atlas.
Topic: Historic Sites
Creator: Texas Historical Commission
"The Atlas features over 300,000 site records, including data on Official Texas Historical Markers and National Register of Historic Places properties in Texas. Also included are courthouses, museums, and cemeteries across the state. You can search by Historic Designation, Keyword, County, Historic Marker, or Site Name to get instant access to detailed textual descriptions, historic photographs, and interactive maps to help you discover what makes Texas and your areas of interest unique."
Tip:  Be aware that if a building is located within a National Register historic district, you may not find it by searching on the building name. Many of San Antonio's National Register districts overlap with local historic districts, so use the name of the district where the building is located instead. One known exception: St. Paul Square is known as the Southern Pacific Depot Historic District on the National Register.
Also, keep in mind that the older National Register nominations are the product of their time. They may not be as thorough. They often don't include sites or events of importance during the mid-twentieth century (because not enough time had passed to assess the significance). Many omit, or devote very little coverage to, history as it relates to underrepresented communities. Nevertheless, these nominations still provide a valuable foundation of knowledge on which to build.
All of the featured sites can be found by topic under Research Links.  If you have a question about any of these sites, or have one to share, please contact librarian Beth Standifird at bstandifird@saconservation.org.