New for August 2020
You can't find everything online. But you can still find a lot, if you know where to look! Even when libraries are closed, fascinating aspects of San Antonio and Texas history remain just a click away.
Because so many bridges have been built right where we need them, it's easy to take these structures for granted. But historic bridges, like historic buildings, are worth documenting and preserving. That's where this searchable online database comes in, compiling history, data and photos about older bridges (both large and small) from around the United States.  These bridges demonstrate successful engineering solutions from the past and, with proper maintenance, can often continue serving as community connectors into the future.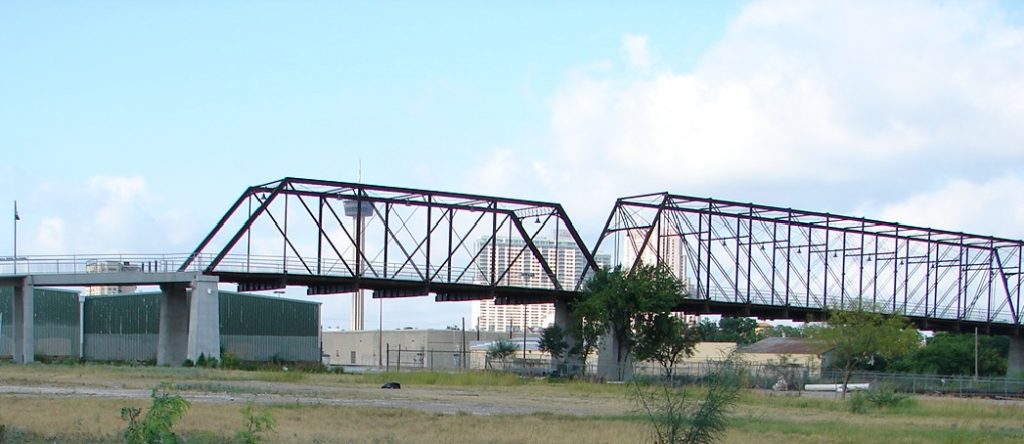 Topic: Bridges
Creator: James Baughn and contributors
This site features 99 Bexar County bridges, 83 of which are in San Antonio. Old favorites include Donkey Lady Bridge and the Hays Street Bridge, a restored East Side icon.  Although the most obvious way to search is by location, many other options exist. It's possible to browse by design type, condition, builder, date, etc. Keyword, category, and advanced search are also available.
Tip: For those concerned about bridge safety (and who wouldn't be), the facts section includes a recent safety report. The "About This Site" page is well worth the read, especially the author's "words of wisdom about finding bridges" at the end.
All of the featured sites can be found by topic under Research Links.  If you have a question about any of these sites, or have one to share, please contact librarian Beth Standifird at bstandifird@saconservation.org.