The Madness has started – Wednesday, May 14, 2020
May is Preservation Month and it's also the kick-off for a brand new competition: S. A. Landmark Madness! From the Spanish Colonial Missions to Mid-Century Modern Trinity University, and all four sides of the city surrounding downtown, 16 of San Antonio's popular landmarks are going head-to-head, even tower-to-tower.  Your vote in each of eight brackets will narrow the field and determine the ultimate winner over the next several weeks.  Round One voting has started and goes through 5:00 P.M. on Wednesday, May 20th.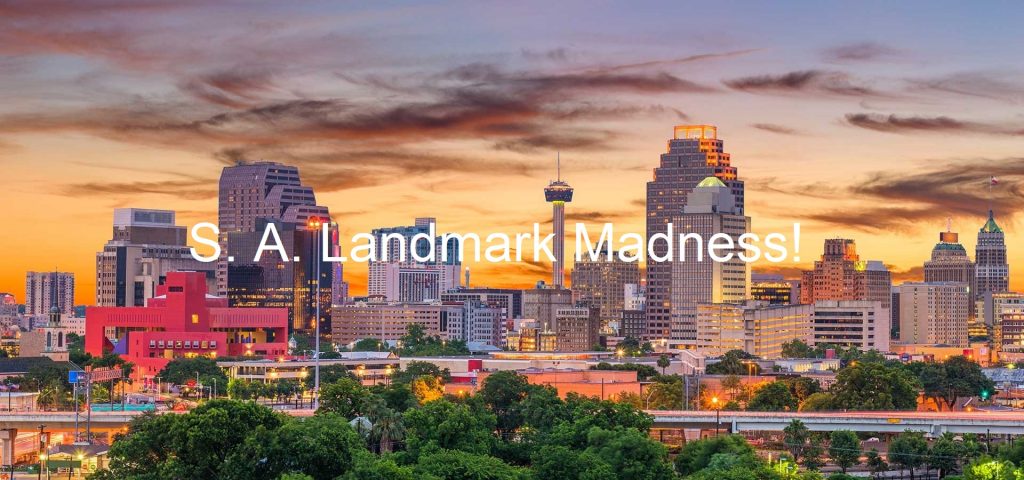 The National Trust for Historic Preservation created National Historic Preservation Month in 1971 to highlight local preservation efforts. Preservation Month is observed each year in May and celebrates community culture and the historic structures that have shaped a local sense of place.  Other Preservation Month offerings will be posted soon on our event page.