Congratulations, Ron!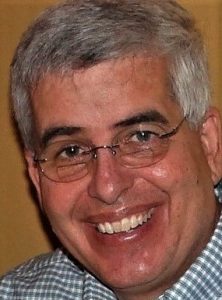 We are so pleased that the American Institute of Architects San Antonio chapter chose to honor Ron Bauml with their 2020 Community Partner award.   This award recognizes an individual for "significant contributions to the community as evidenced in a positive impact on urban, environmental, or neighborhood issues."
Ron recently retired as the Society's restoration manager after 33 years of service.  During his tenure, he supported the Society's mission, both personally and professionally, to the benefit of the local community and the built environment.
See some of Ron's contributions here.
Here's what the AIA had to say, "Ron's first job was in the offices of Marmon Mok, but his love of preservation took him to the Society where he remained for the balance of his professional career.
In his role as Property Restoration Manager for the Conservation Society, Ron has preserved 19 buildings and structures owned by the Society and the 15 other easements it holds on other buildings, but also the larger architectural fabric of our city. Ron has been a tireless advocate for preservation and because of his perseverance countless San Antonio landmarks, large and small, have been saved.
Ron's work with the Society's Building Grants & Awards program enabled him to facilitate and supervise the restoration and recognition of hundreds of historic buildings throughout San Antonio and South Texas.
Ron's imprint on Historic Preservation is indelible and for his tireless efforts we salute him with the 2020 Community Partner Award."