Even though Fiesta 2020 has been postponed to November 5-15, that doesn't mean we can't still celebrate virtually together in April!  #AtHomeFiesta kicks off on Thursday, April 16th and the Conservation Society will be part of it.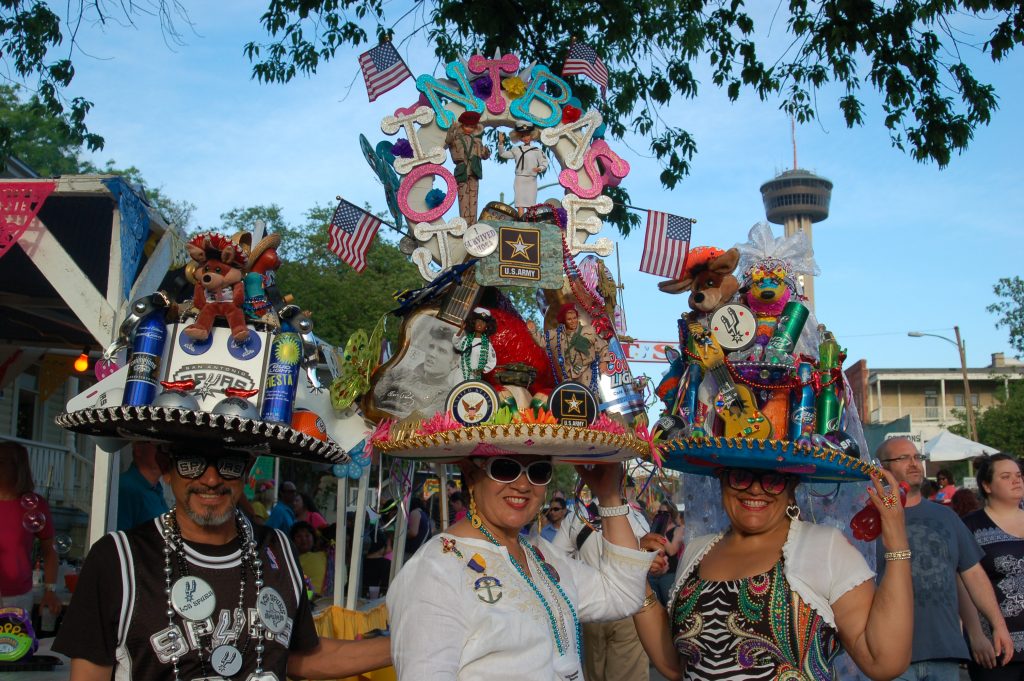 Fiesta San Antonio has begun a social media "come-together" with #AtHomeFiesta, encouraging people to share how they might be celebrating Fiesta this month. Starting Thursday, April 16, our community will gather virtually for Pin Pandemonium on FaceBook and Instagram, and again next week as KSAT-12 rebroadcasts the three major Fiesta parades and the band festival from Fiesta 2019 (Celebrate with Fiesta Parade Rebroadcasts).
Here is Fiesta San Antonio's schedule of events. We're in – join us!
Thursday, April 16 @ 6-8 pm – #AtHomeFiesta Pin Pandemonium on Facebook: The Fiesta Store will share Fiesta 2020 medals available for purchase online here with proceeds supporting many Fiesta nonprofits (that's us!)!
Monday, April 20 @ 7-10 pm: Texas Cavaliers River Parade on KSAT-12
Friday, April 24 @ 1-5 pm: SA Live Lead-In Party and Battle of Flowers Parade on KSAT-12
Saturday, April 25 @ 7-10 pm: Fiesta Flambeau Parade on KSAT-12
Sunday, April 26 @ 12-3 pm: Battle of Flowers Band Festival on KSAT-12