Why Woolworth's?
Ever wonder, why all the fuss about preserving the Woolworth Building on Alamo Plaza?   Six other downtown stores also voluntarily desegregated their lunch counters on March 16, 1960.  Other than its prominent location across from the Alamo and its age (99 years), what makes San Antonio's former Woolworth store special?  Read on!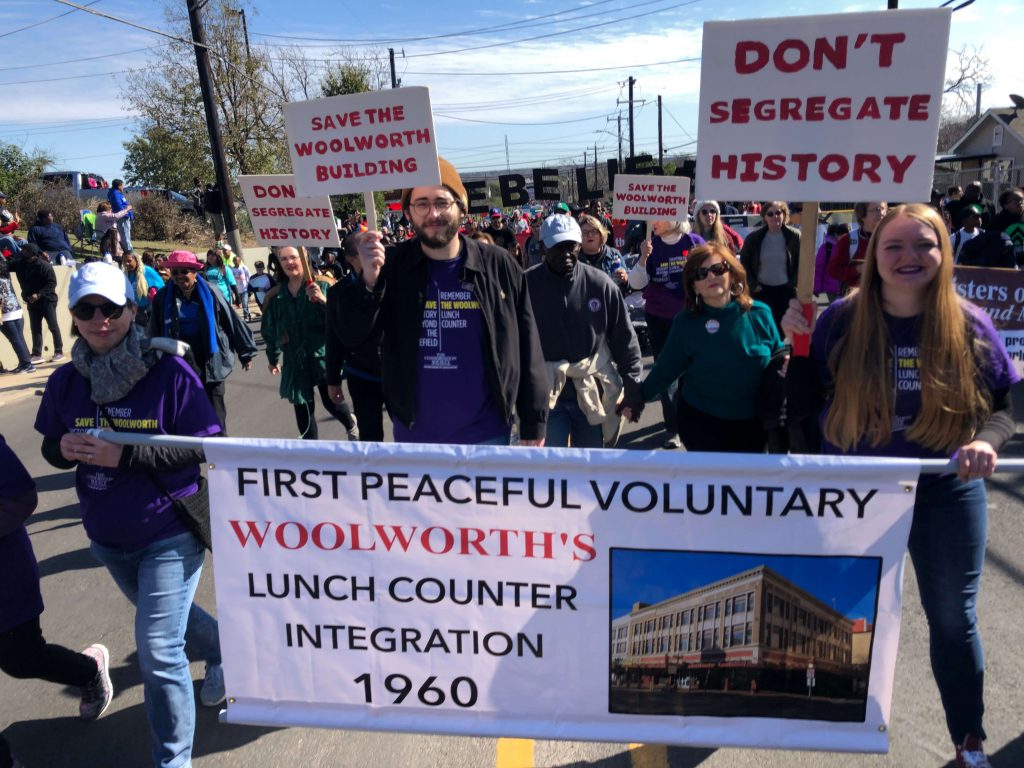 The significance of our Woolworth Building lies in its name, which connects it to the national F. W. Woolworth chain of stores.  These stores became a popular fixture in the American consumer experience, from rural towns to large cities, throughout the 20th century.  In the segregated South, exclusion was a regular part of that experience for African Americans, as it was in so many other aspects of their lives.  Although they could shop, they could not sit down with white patrons at the lunch counters in Woolworth's or in other stores.
Woolworth stores no longer exist, so what were they and why do those stores, more than any other, have a special place in Civil Rights history?   Find out from experts Lonnie Bunch and Traci Parker in the videos below.
Lonnie Bunch, Secretary of the Smithsonian Institution :
Mr. Bunch shares the story of one of the Smithsonian's most treasured artifacts, a section of lunch counter from the Woolworth's in Greensboro, North Carolina. The national sit-in movement to desegregate lunch counters started there on February 1, 1960.

CBS Sunday Morning, Sept. 29, 2019
Dr. Traci Parker, Professor of Afro-American Studies at the University of Massachusetts Amherst:
Dr. Parker provides insight into the 1960 lunch counter sit-in movement and Woolworth's leading role.  She responds to viewer questions and comments during this program, which also includes historic photos and film footage, plus oral history interviews with protest participants.

C-SPAN, June 28, 2020
San Antonio's Woolworth Building is an endangered Civil Rights landmark that connects our community to this proud heritage of peaceful protest against injustice to bring about positive change.  To learn more about this building and how you can help save it, please visit our Call to Action page.