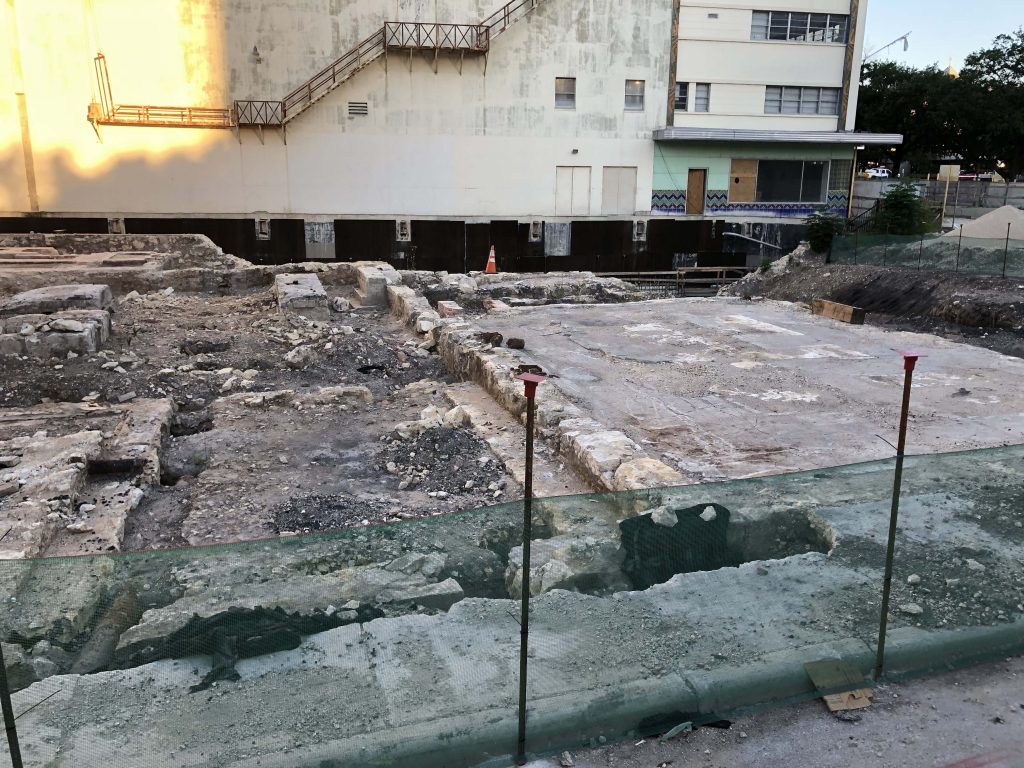 View the Design Options
Now is the time to weigh in on how to best preserve and interpret the foundations of the St. James AME Church.  This rare archaeological site includes the 1875 church's complete foundation and cornerstone.  Discovered during construction for the San Pedro Creek Culture Park, it provides an opportunity to connect to an important piece of early African American history on the Westside.
Click here to view the redesign options being considered (scroll down to Design Options).
Conservation Society Statement
The Society supports option C3, which would interpret the entire footprint of the 1875 church foundations. Read our full statement. President Patti Zaiontz is quoted in this Express-News article.
Virtual Meetings and Written Public Comment
You are invited to share your thoughts on what should happen with the foundations of St. James AME Church at  a public meeting scheduled for  Tues, Feb 16th: 6:00 – 7:30 PM.  You can also email your comments to the Army Corps of Engineers.
Click here for information on how to attend and/or send written comments to the U.S. Army Corps of Engineers.  The deadline for written comments is Monday, March 8th.
We encourage changing the design of the San Pedro Creek Culture Park between the creek and Camaron Street to preserve the building's entire footprint.  This is a once-in-a-lifetime chance to preserve a physical link to the local African American community as it evolved after the Civil War.  People may read a plaque, but they experience a place!