History:
Shortly before 1967, the Archbishop of San Antonio undertook an extensive program to improve Mission San Juan prior to HemisFair '68, the World's Fair held in San Antonio in 1968. Archaeological excavations resulted in a very good on–site display of artifacts from the mission grounds.


About this Image:
1) The restored chapel of Mission San Juan features a clean coating of lime wash. In colonial times, a coating like this originally protected the stone walls from water damage. Photo taken by Ron Bauml.


Credit:
Courtesy of the San Antonio Conservation Society Foundation.
Click to Enlarge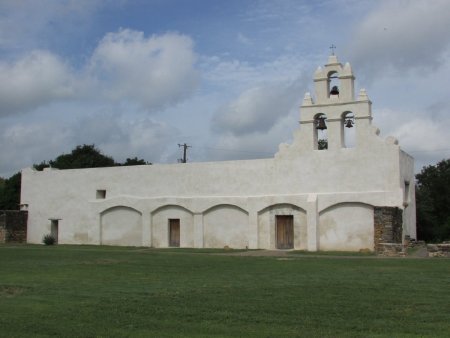 2015