History:
A door from the church sacristy, a storage room for religious objects, opens to a stairway leading to an upper room that served as an infirmary. An arch of distinctly Moorish design graces the passage to the infirmary stairs. The infirmary, added at a later date, features an interior window looking directly down into the sanctuary, where Mass was held. An exterior infirmary window, with a lovely shell motif above it and a window seat below, faces the east.


About this Image:
1) A close–up view of the stairway leading from the sacristy on the first floor of the church to the infirmary above. Note the Moorish arch above the stairs.


To Learn More:
Credit:
Courtesy of the San Antonio Conservation Society Foundation.
Click to Enlarge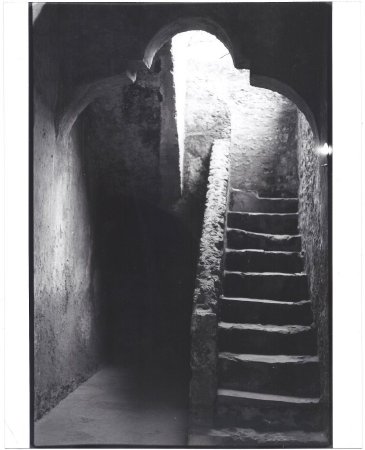 N.d.