History:
The complete restoration of Mission San José has been the work of many groups. The Catholic Church, the San Antonio Conservation Society, the City, County, State and the U.S. Government have helped to rebuild it into the wonderful site we visit today.

San José is the only one of the missions that has been fully restored. It has an active parish church run by Franciscan priests, the same religious order that founded it.


About this Image:
1) The reconstruction of the dome on Mission San José's church is underway in this photo, which shows the exposed support beams.


To Learn More:
Credit:
Courtesy of the San Antonio Conservation Society Foundation.
Click to Enlarge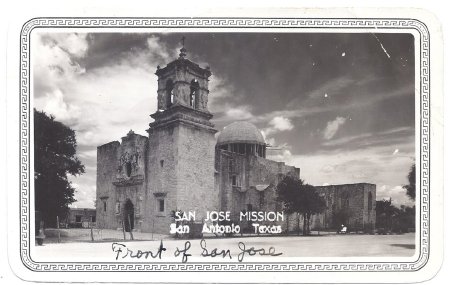 1936