Description:
No one could make handmade tortillas like Maria Ochoa, whose legacy lives on at the ever—popular Maria's Tortillas booth. Booth chairman Esther MacMillan once described watching Maria mix maize made from yellow and white corn together with lime water "until she could feel when it was right."


Date:
1961
Credit Line:
Courtesy of the UTSA Libraries Special Collections from the Institute of Texan Cultures
ID Number:
UTSA—E—0007—51
Click to Enlarge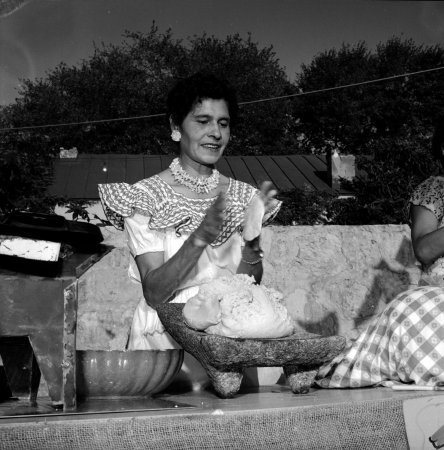 Maria Ochoa makes handmade tortillas, 1961.