Description:
"Sam the Pretzel Man" — Architect Sam Zisman, dressed in Bavarian costume to represent the city's German heritage, played the pretzel man until his death in 1970. Mr. Zisman had a unique tie to Bavaria, having served as the U.S. civilian governor after WWII.



Date:
1956
Credit Line:
Courtesy of the UTSA Libraries Special Collections from the Institute of Texan Cultures
ID Number:
UTSA—E—0002—057
Click to Enlarge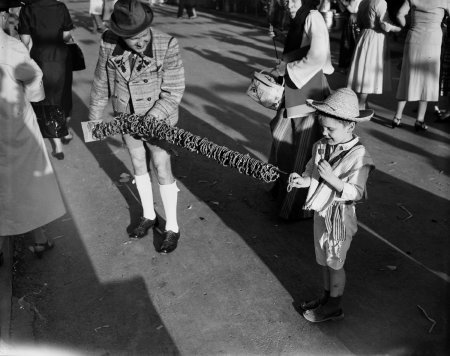 Architect Sam Zisman as the Pretzel Man, 1956.