Description:
The "Bird Man," played by local landscape architect Stewart King until 1970, was one of NIOSA's most beloved period characters. Each year, he would "peddle" his pigeons to NIOSA visitors, but never sold a single bird. Historically, bird sellers gathered in Military Plaza, which served as a major market site in the late 1800s. Here, they vied with chili queens and other vendors of "exotic" local goods, tempting tourists to buy their wares.


Date:
1955
Credit Line:
Courtesy of the UTSA Libraries Special Collections from the Institute of Texan Cultures
ID Number:
UTSA—E—0001—77C
Click to Enlarge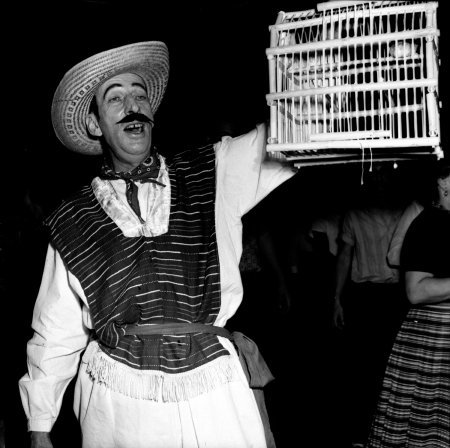 Stewart King as the NIOSA Bird Man, 1955.