Description:
With so many hats to choose from, these girls find it hard to pick just one. NIOSA volunteers still make handmade hats and sell them from the Sombrero Wagon in the Mission Trails Area.
Date:
1975
Credit Line:
Courtesy of the UTSA Libraries Special Collections from the Institute of Texan Cultures
ID Number:
UTSA—E—0031—121
Click to Enlarge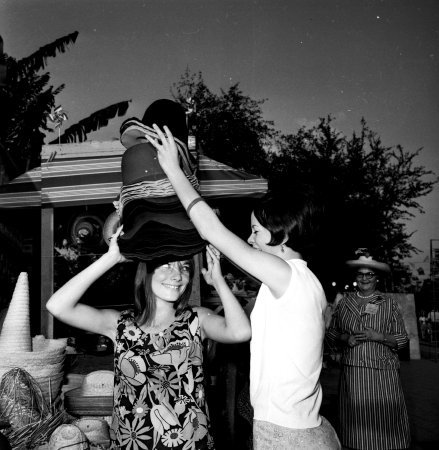 Girls trying on hats from the NIOSA Sombrero Wagon, 1975.