History:
William "Billy" Reuter (1844-1897) emigrated from Hanover, Germany at the age of 23. He arrived in San Antonio in 1874 and worked as a bartender at the Scholz Palm Garden on Alamo Plaza. He and his brother, George, later co-owned the Two Brother's Saloon in the Dullnig Building.

In 1891, Reuter moved into his own four-story building at the corner of Alamo and Crockett Streets, a few steps away from the popular Grand Opera House. "Billy's Barroom," or "Reuter's Saloon" occupied the first floor. Business proved so profitable that Reuter paid for a bandstand to be erected on Alamo Plaza in 1893 and sometimes sponsored band concerts. He died suddenly in 1897 and was buried in City Cemetery No. 1 ("Alamo City's Reuter Building").


About this Image:
The original of this portrait was donated in 1978 by Reuter's granddaughter, Mrs. Charlotte Reuter Dodson, to hang in the restored Reuter Building.


Credit:
Courtesy of San Antonio Conservation Society Foundation
Click to Enlarge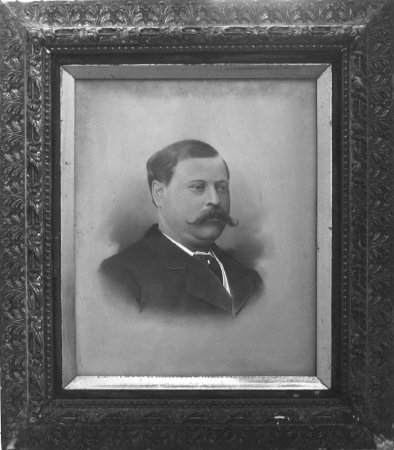 N.d.