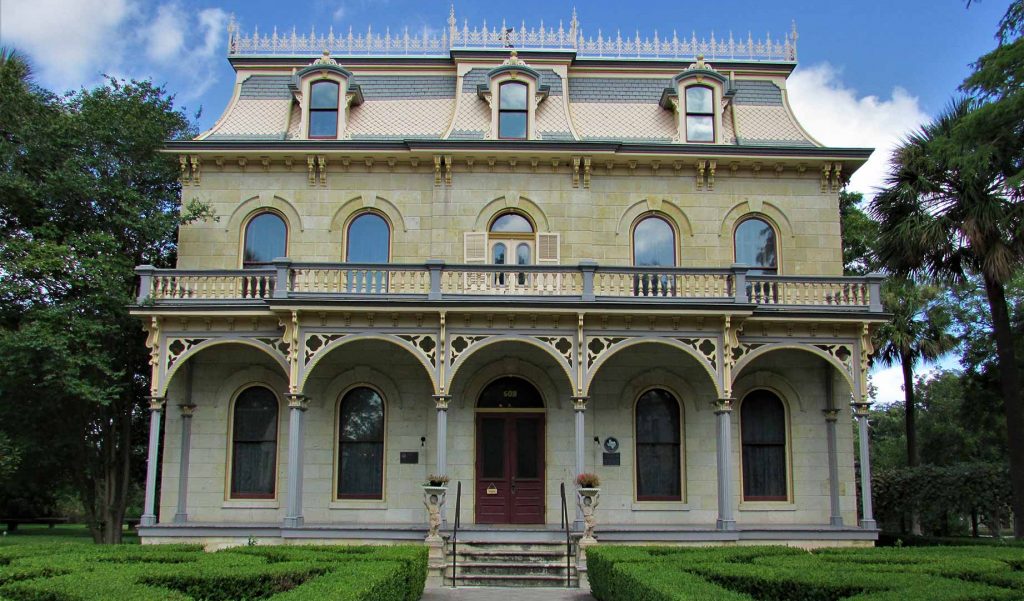 This elegant three-story mansion, located in the King William Historic District on the east bank of the San Antonio River, was built in 1876 for Edward Steves, founder of the Steves Lumber Company. Alfred Giles, prominent San Antonio architect, is credited for designing the ashlar limestone structure. The mansion features a concave mansard roof with decorative iron cresting, characteristic of the French Second Empire and the Italian Villa styles.
How did the Society come to own the Homestead?
Mr. and Mrs. Curtis Vaughan donated the property to the Conservation Society of San Antonio in 1952 in memory of her grandparents, Mr. and Mrs. Edward Steves, and her parents, Mr. and Mrs. Albert Steves. Then in 1954, the Steves Homestead opened as a historic house museum where it has remained in operation since.