Local Media Coverage
February 2020
"Woolworth in spotlight as architects, historians fight to save it" – Rivard Report coverage of  our Feb 1 Woolworth Watch Day Symposium: "Integrating History: The Role of Alamo Plaza in Bexar County's Civil Rights Legacy."  Missed it? View the video.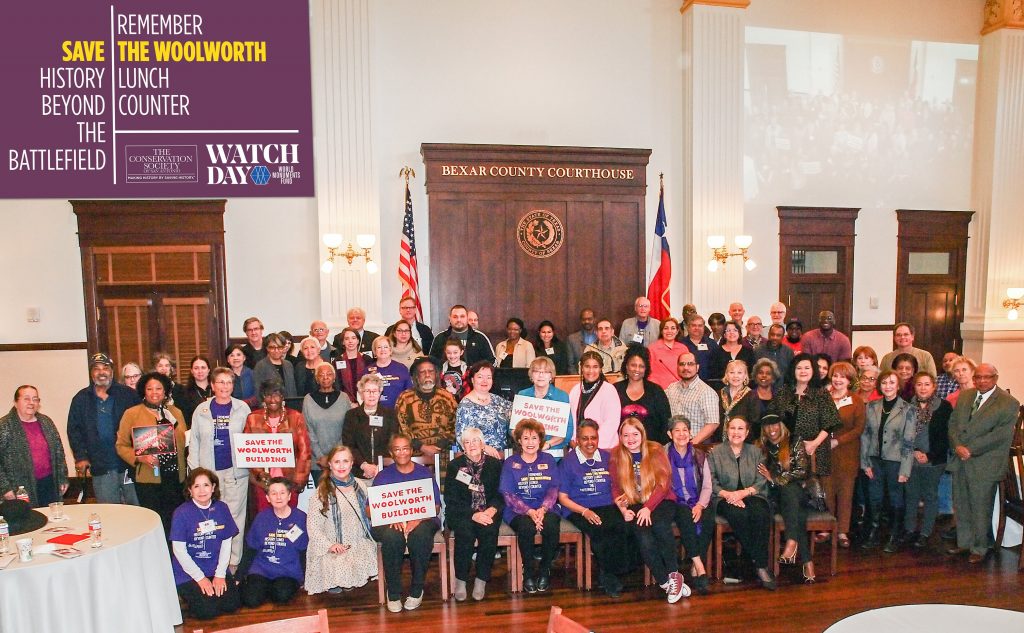 January 2020
World Monuments Fund CEO Speaks Out from Alamo Plaza

Benedicte de Montlaur interview courtesy of David Arias-Rios, Jan 31.
"World Monuments advocate touts keeping Woolworth site" – San Antonio Express-News, Jan 31.

January 20th – MLK March
"More than 300,000 in San Antonio March, Celebrate and Reflect on MLK Jr." – Texas Public Radio, Jan. 20.