Description:
NIOSA is the place to get together with friends, have fun, and show off colorful, one—of—a—kind hats. Many hats reflect a local theme, like the tribute to the San Antonio Spurs (top left), complete with mini jersey and coyote, or the NIOSA hat (top right) balancing plastic beer cups and cascarones on the brim.



Date:
2006
Credit Line:
Photo by Paul Overstreet, Courtesy of the San Antonio Conservation Society Foundation
ID Number:
UNC—2006—0033
Click to Enlarge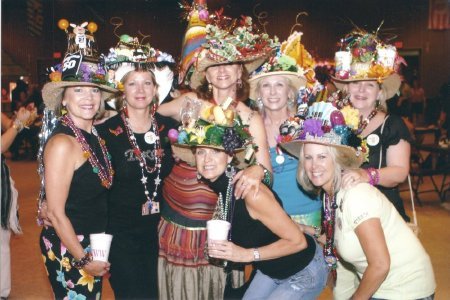 Friends showing off their Fiesta hats, 2006.