Description:
The towering flower stalks (left) of a maguey, or century plant, help guide people to the Mexican Market area on Villita Street. In all this hustle and bustle only one person stops and reacts in surprise to having his picture taken — can you spot him?



Date:
1964
Credit Line:
Courtesy of the UTSA Libraries Special Collections from the Institute of Texan Cultures
ID Number:
UTSA—L—6247—A
Click to Enlarge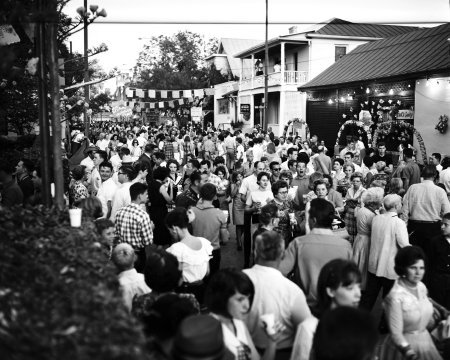 Crowds on Villita Street in the Mexican Market Area, 1964.